Actually I like the Internet Archive very much. I have uploaded some digital artefacts there and regularly make use of the Wayback Machine. But I think it's a pity that so little effort is put into the design of their website.
Homepage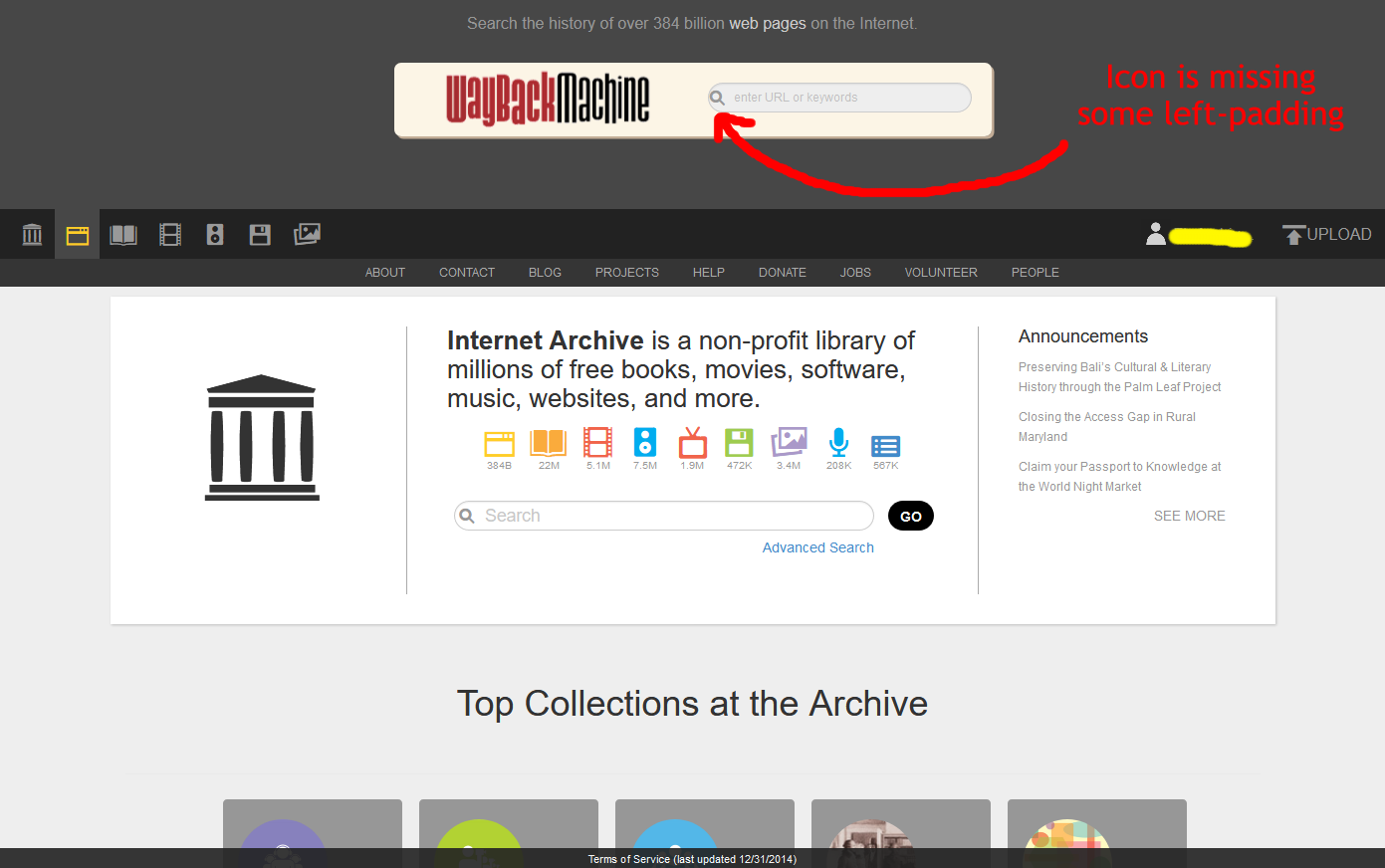 Wayback Machine (archive.org/web)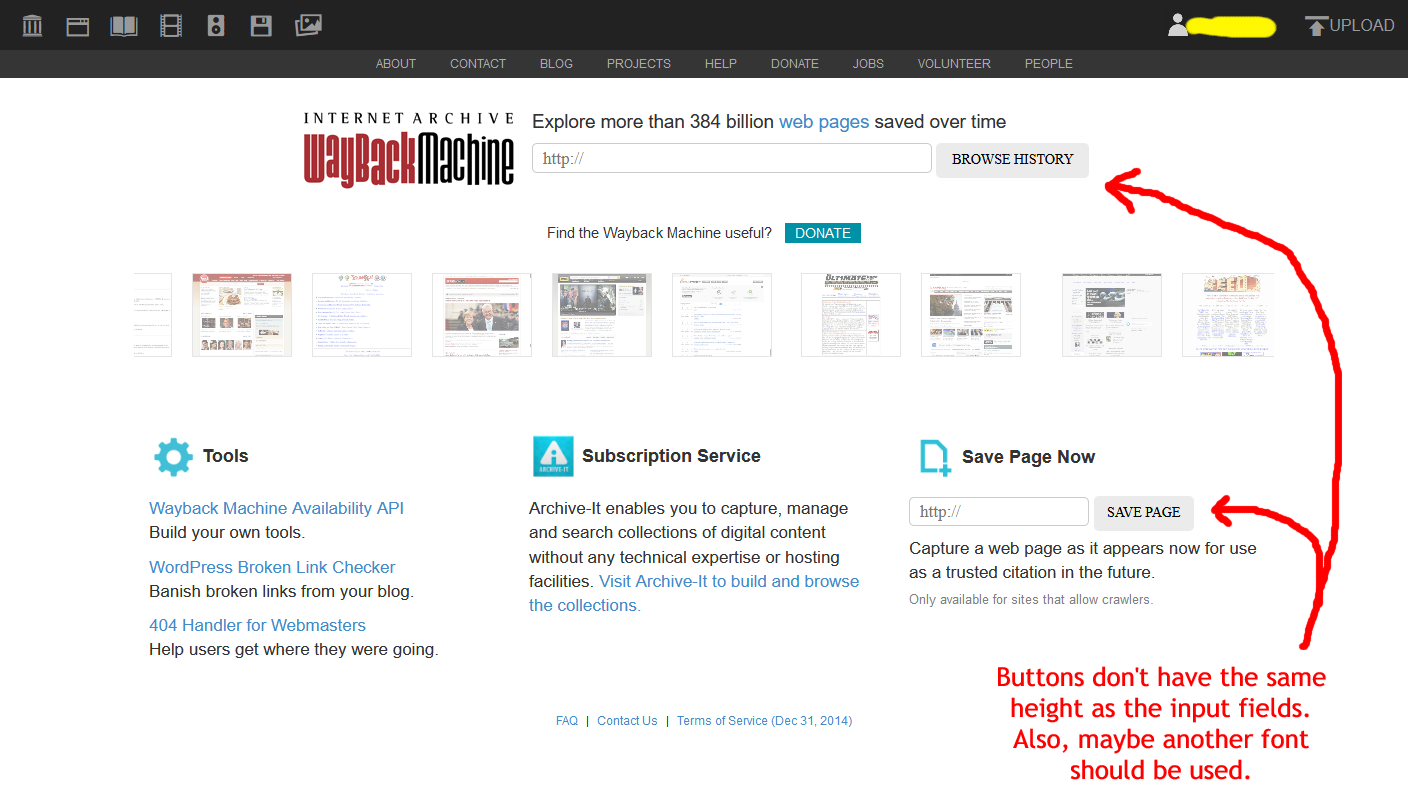 Wayback Machine (web.archive.org)
Yes, there are two versions. Don't know why.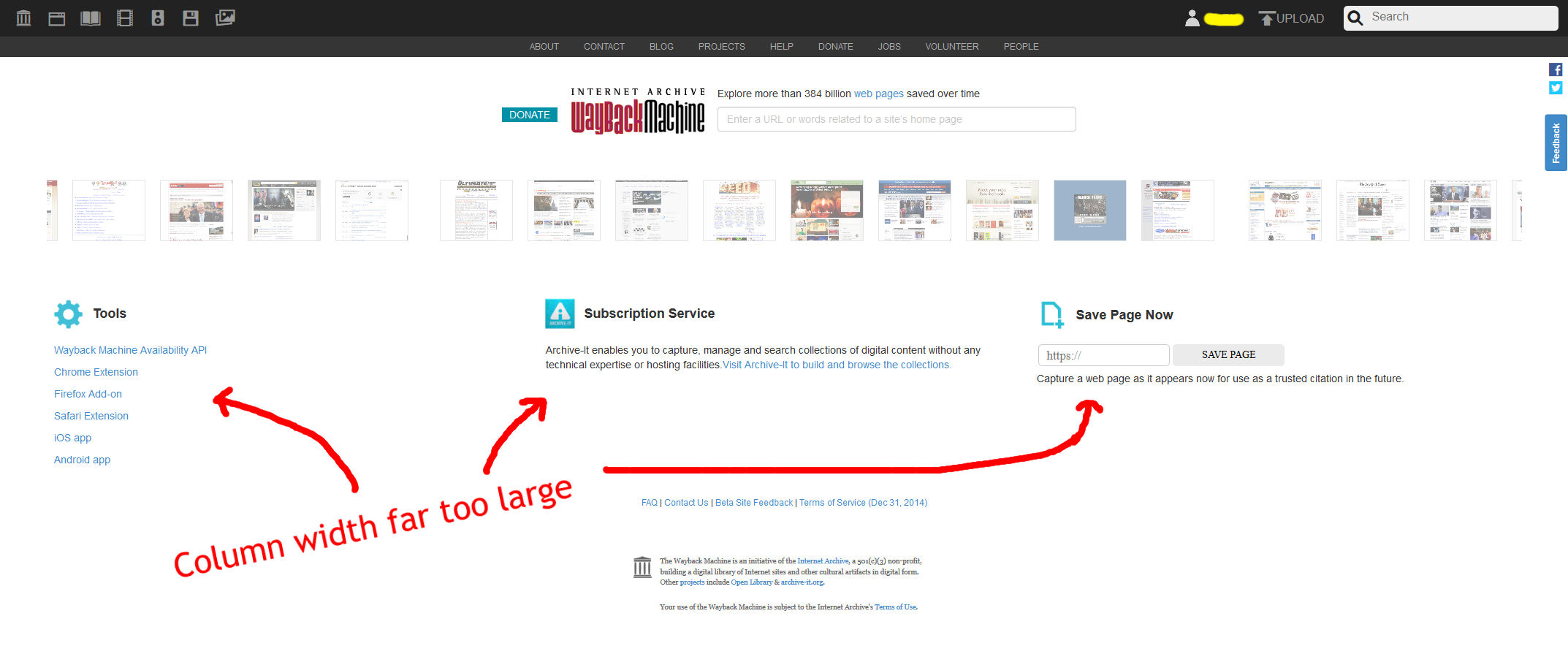 Wayback Machine: Save page now

Wayback Machine: Saving page

Wayback Machine: Saving outlinks
Infinite loading animation. Doesn't work.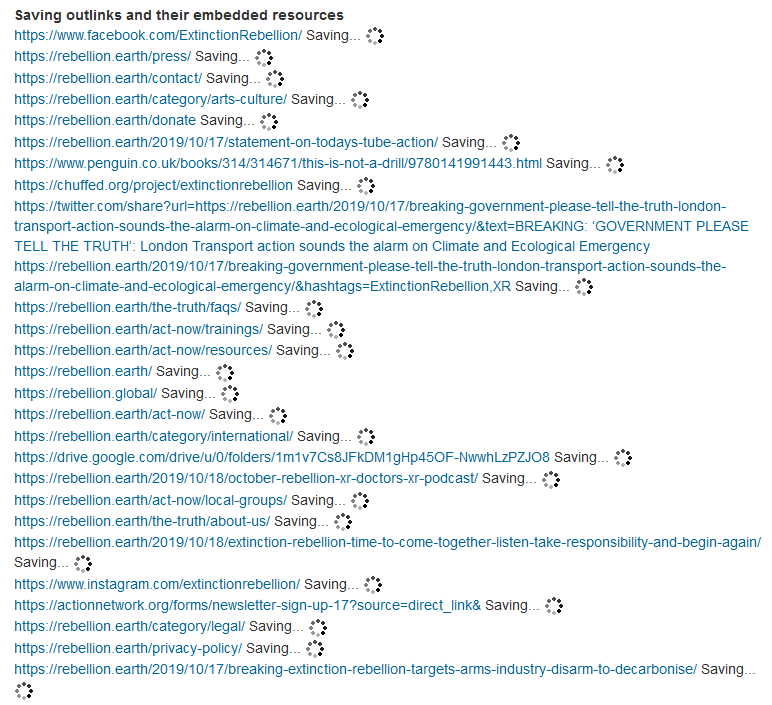 Wayback Machine: Calendar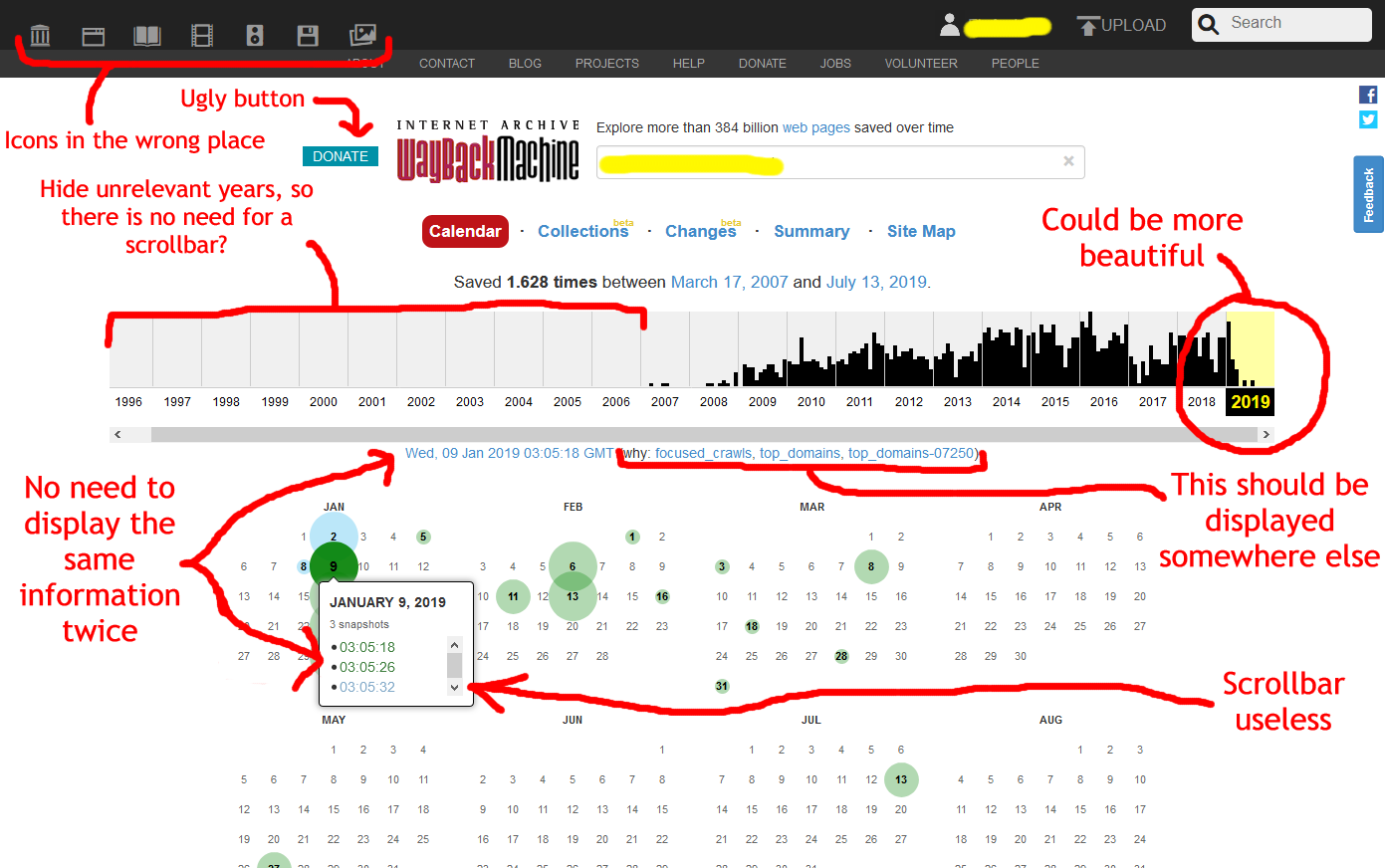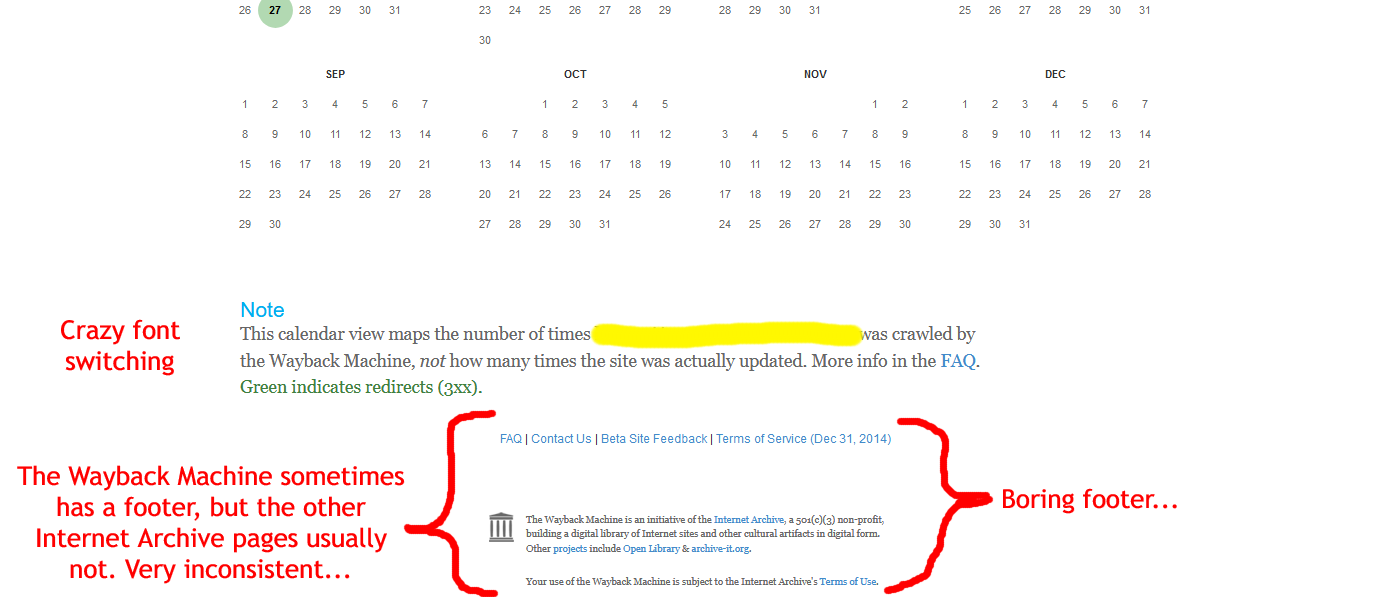 Wayback Machine: Site map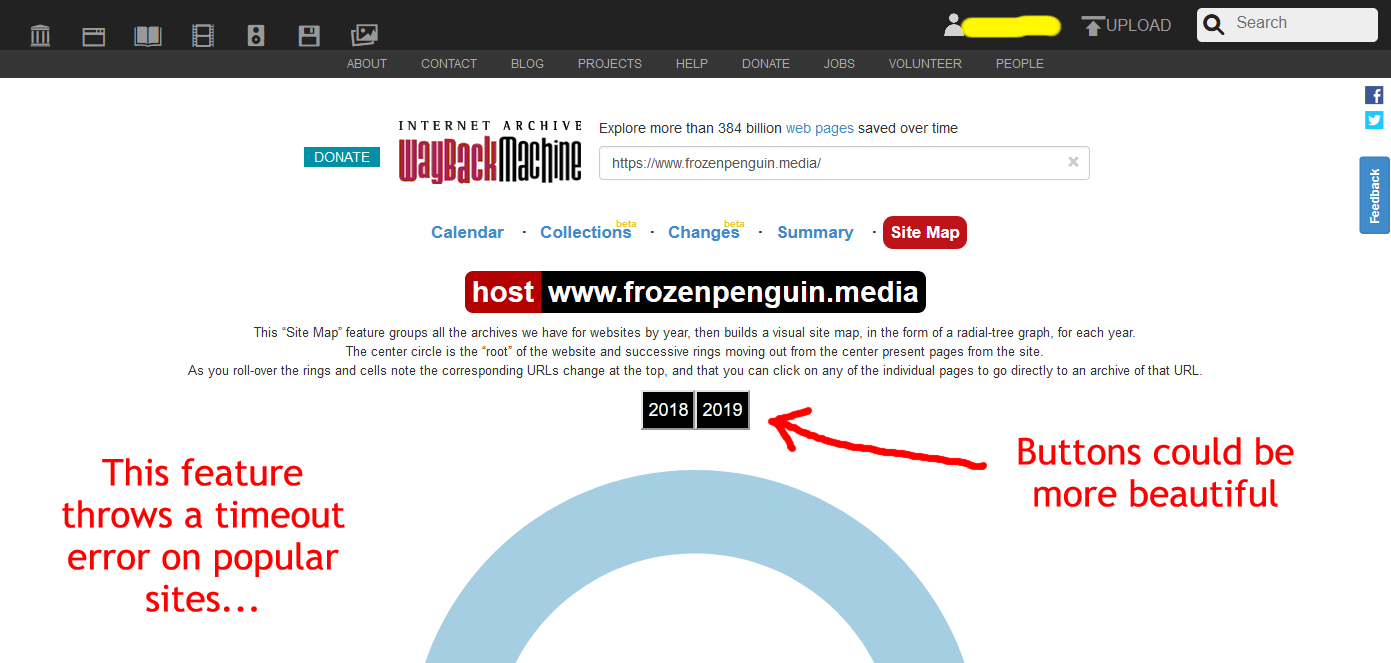 Wayback Machine: Summary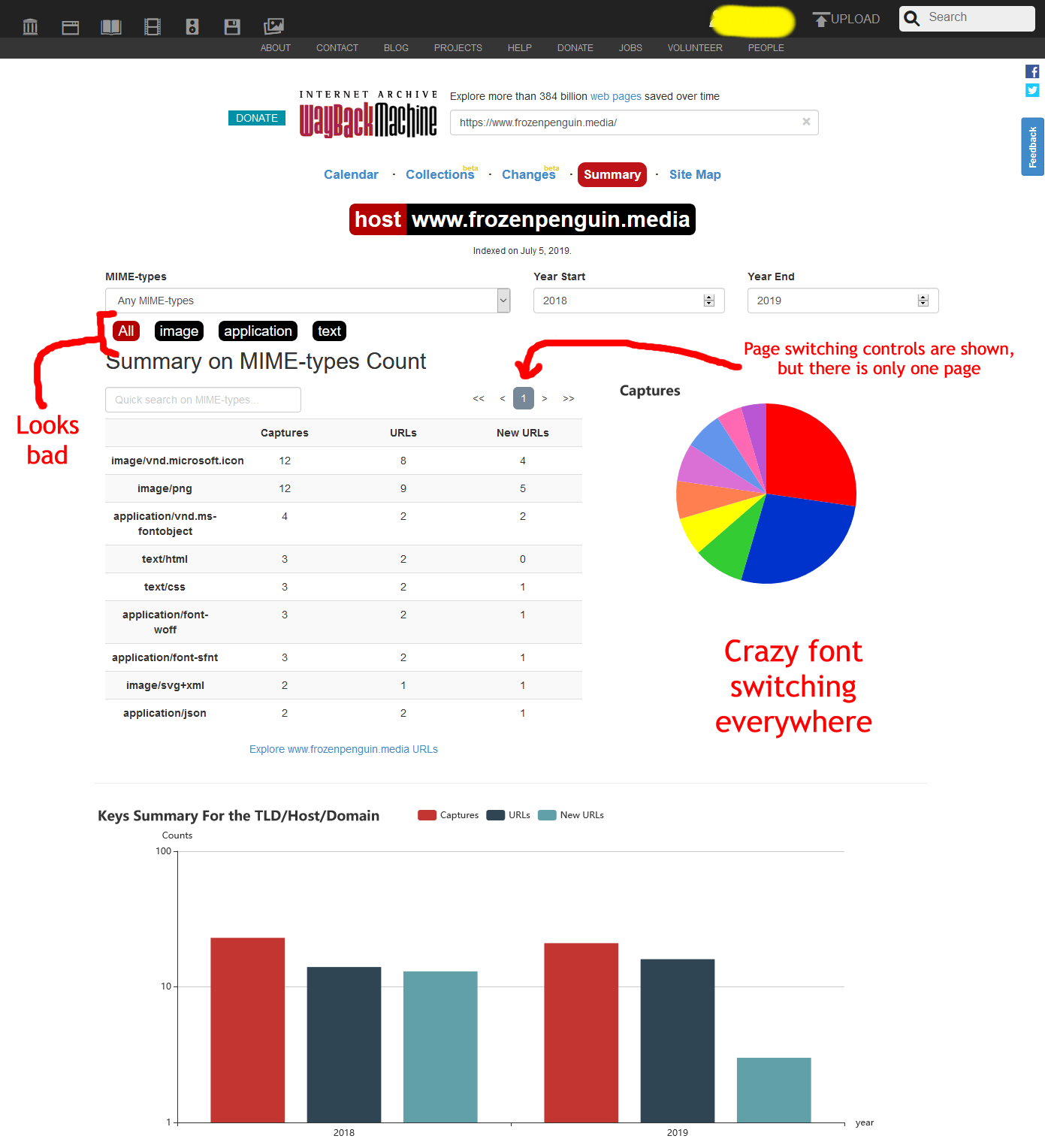 Wayback Machine: View capture

Wayback Machine: Not archived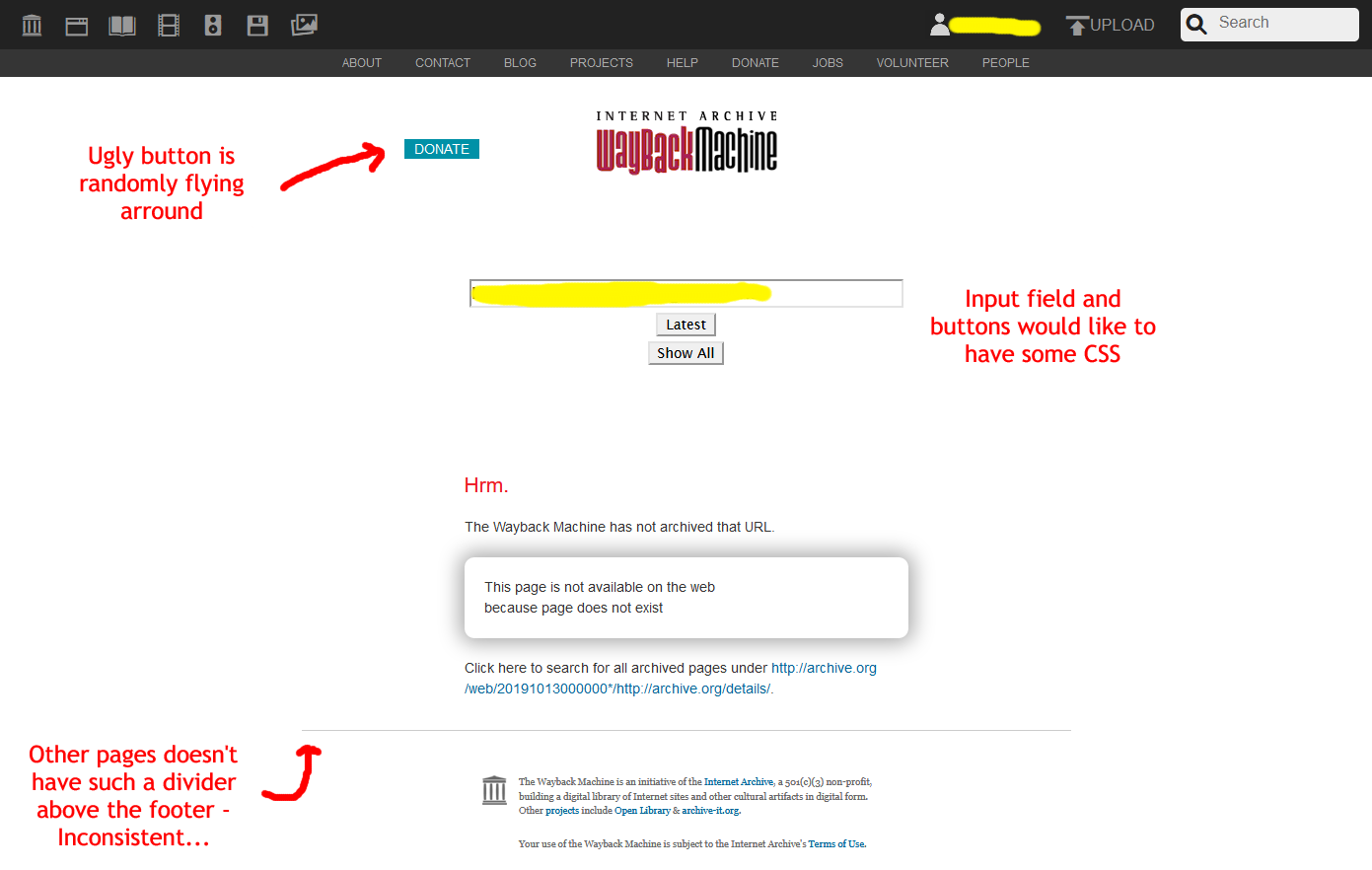 Wayback Machine: Error

Uploading-attempt while not logged in

Account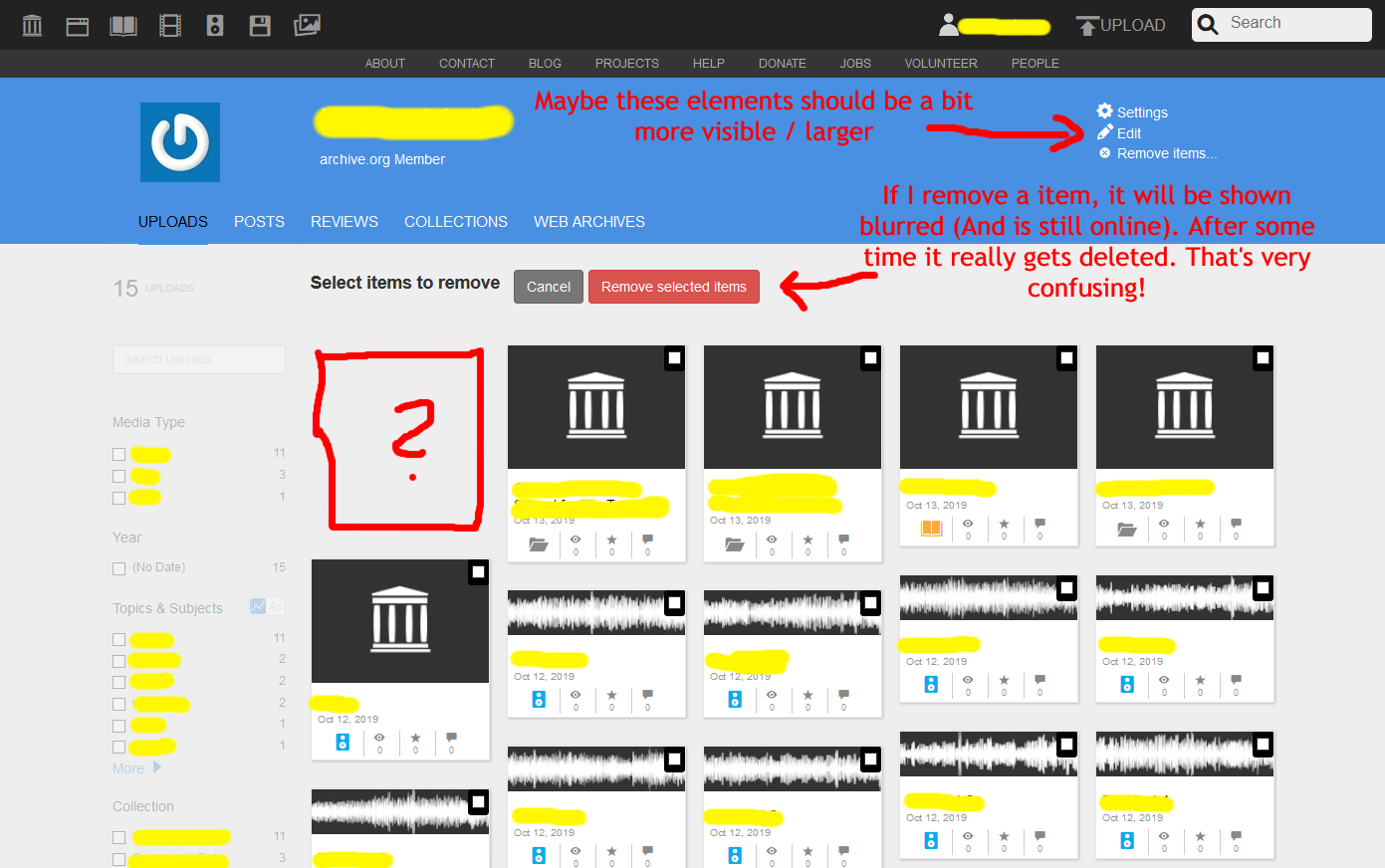 Account: Posts

Account: Web archives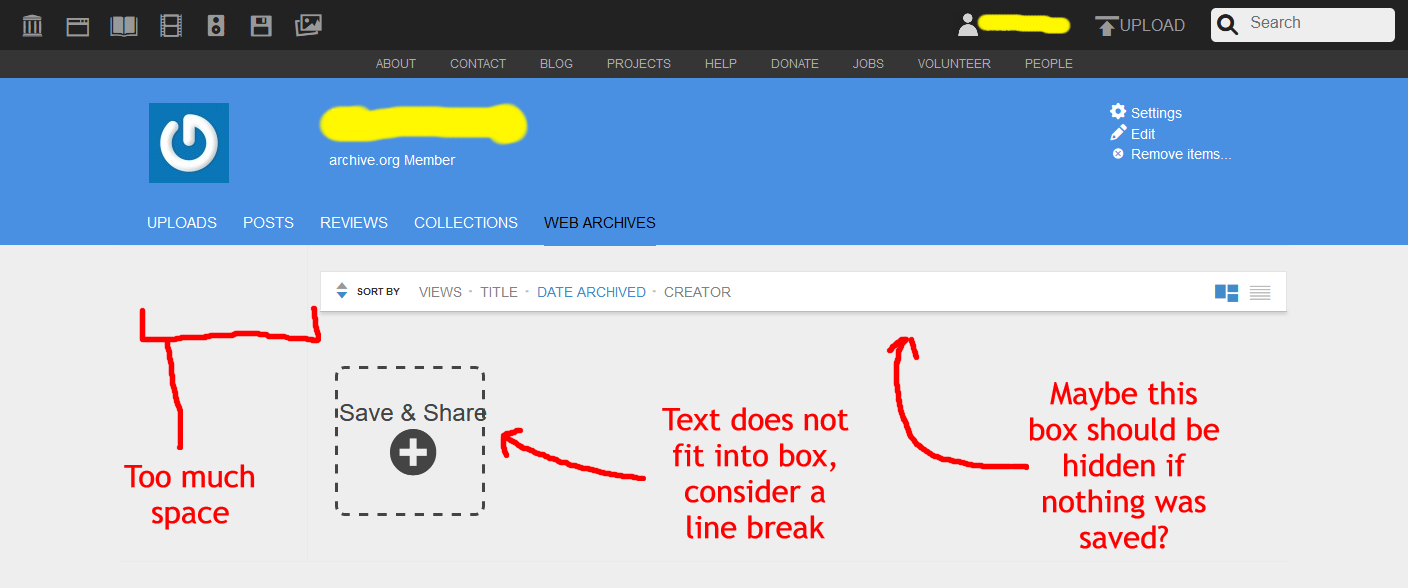 Account: Settings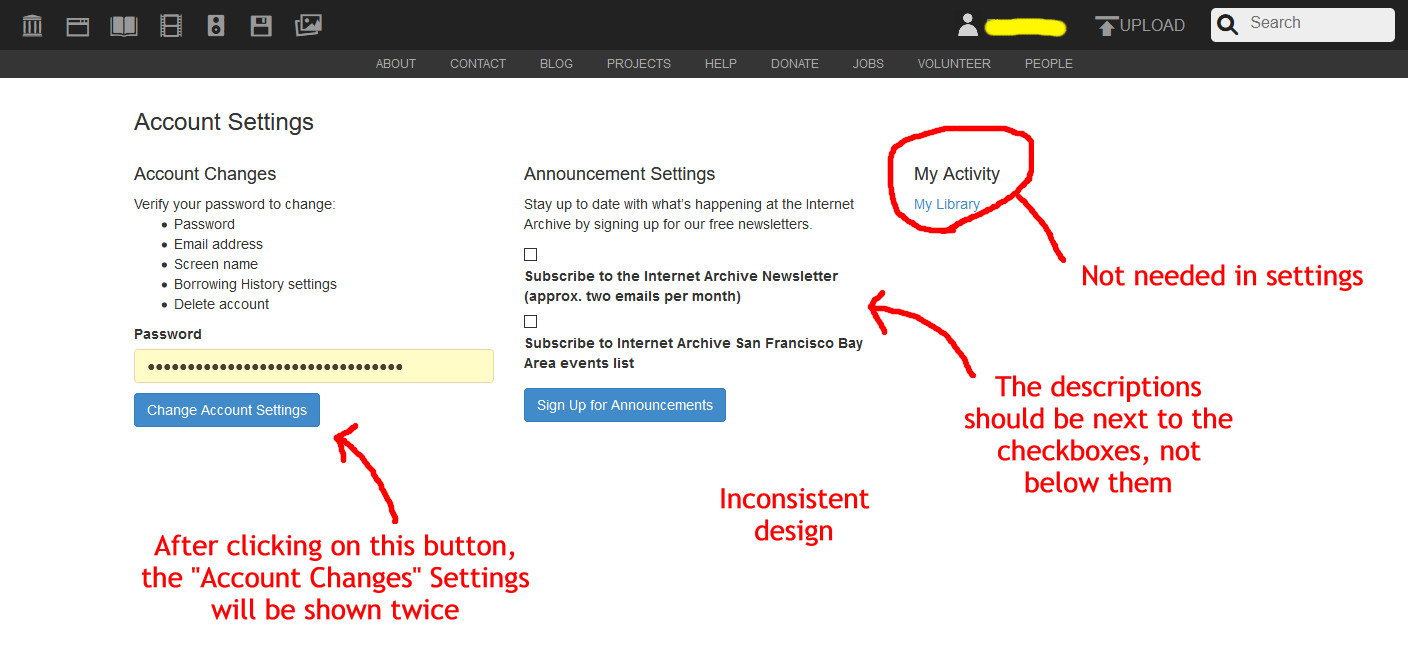 Upload item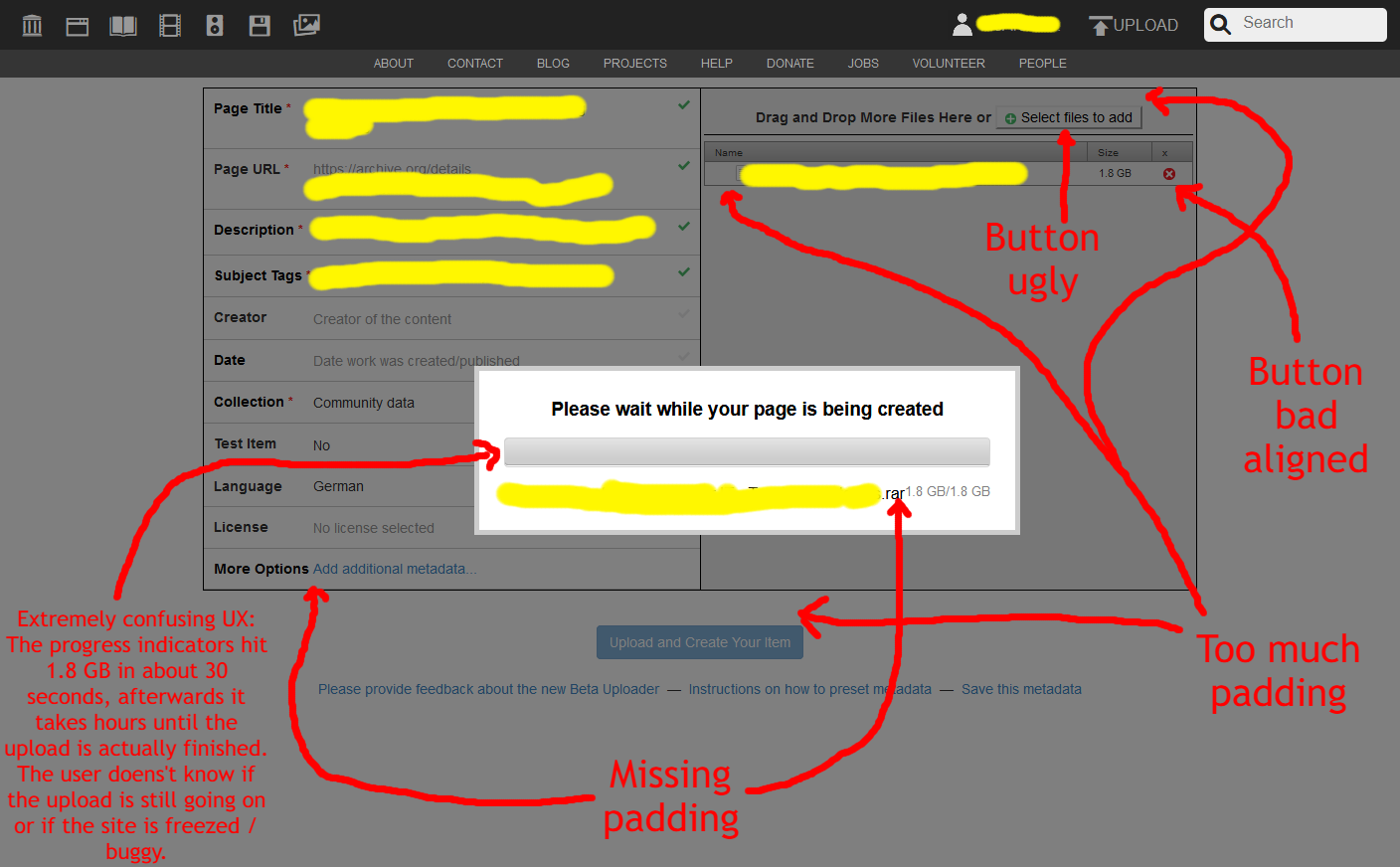 Item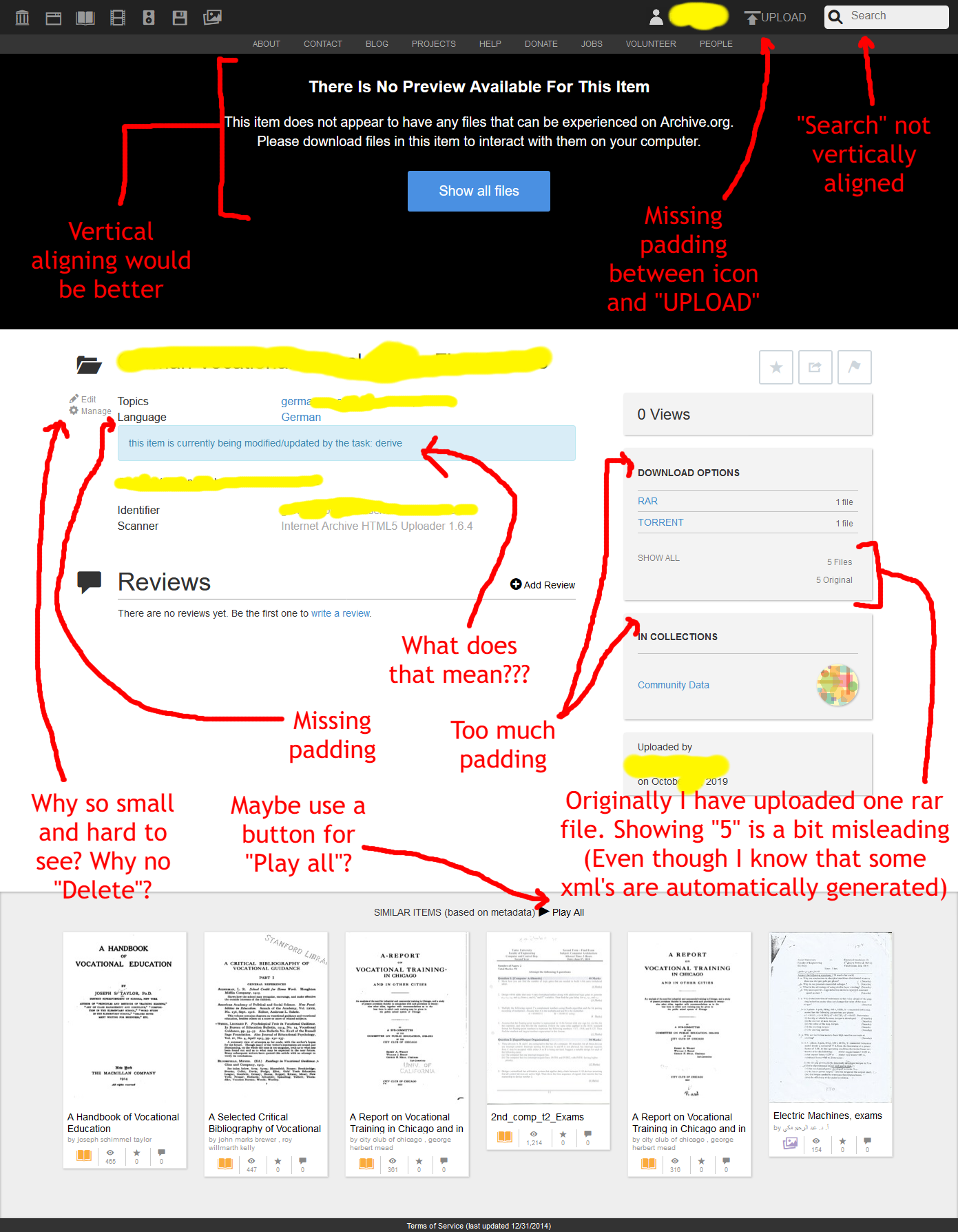 Item: Write review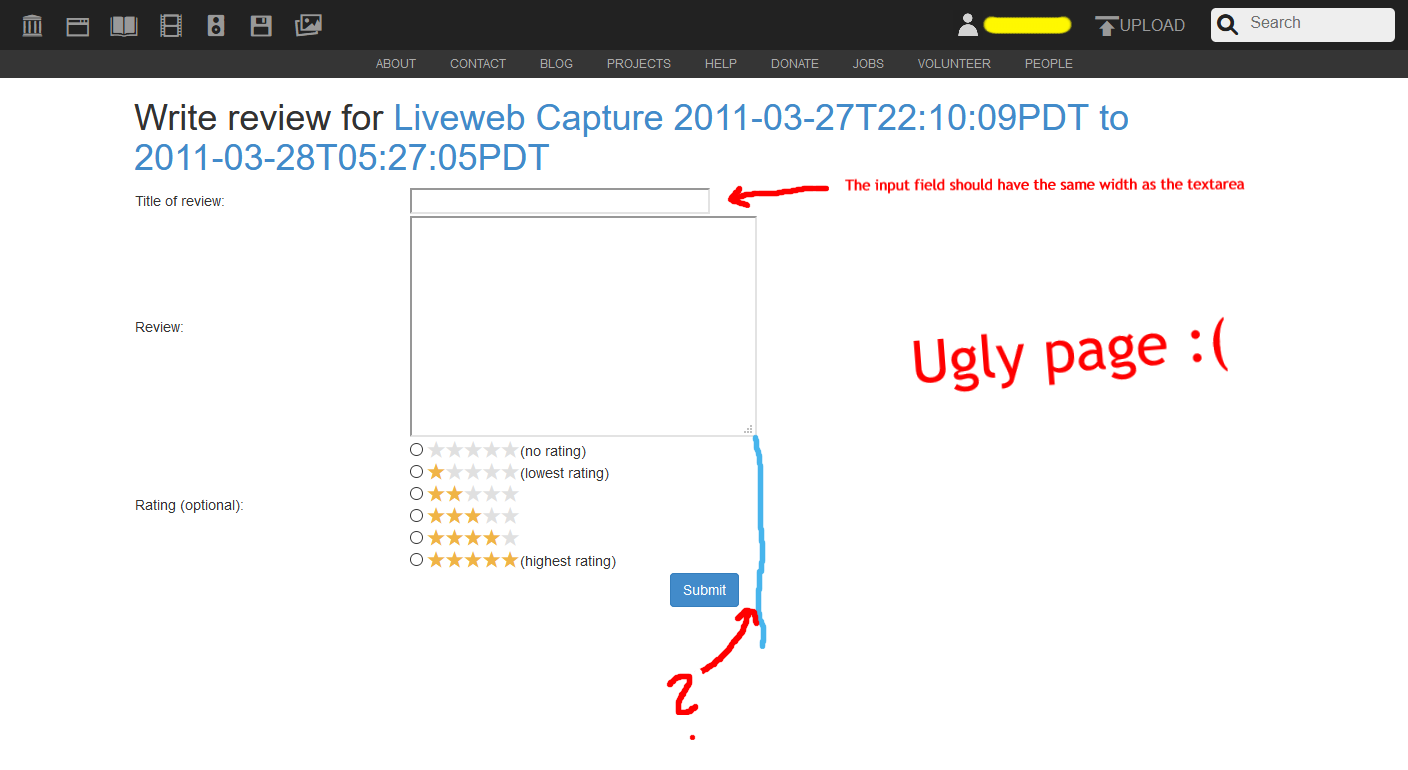 Item: Metadata editor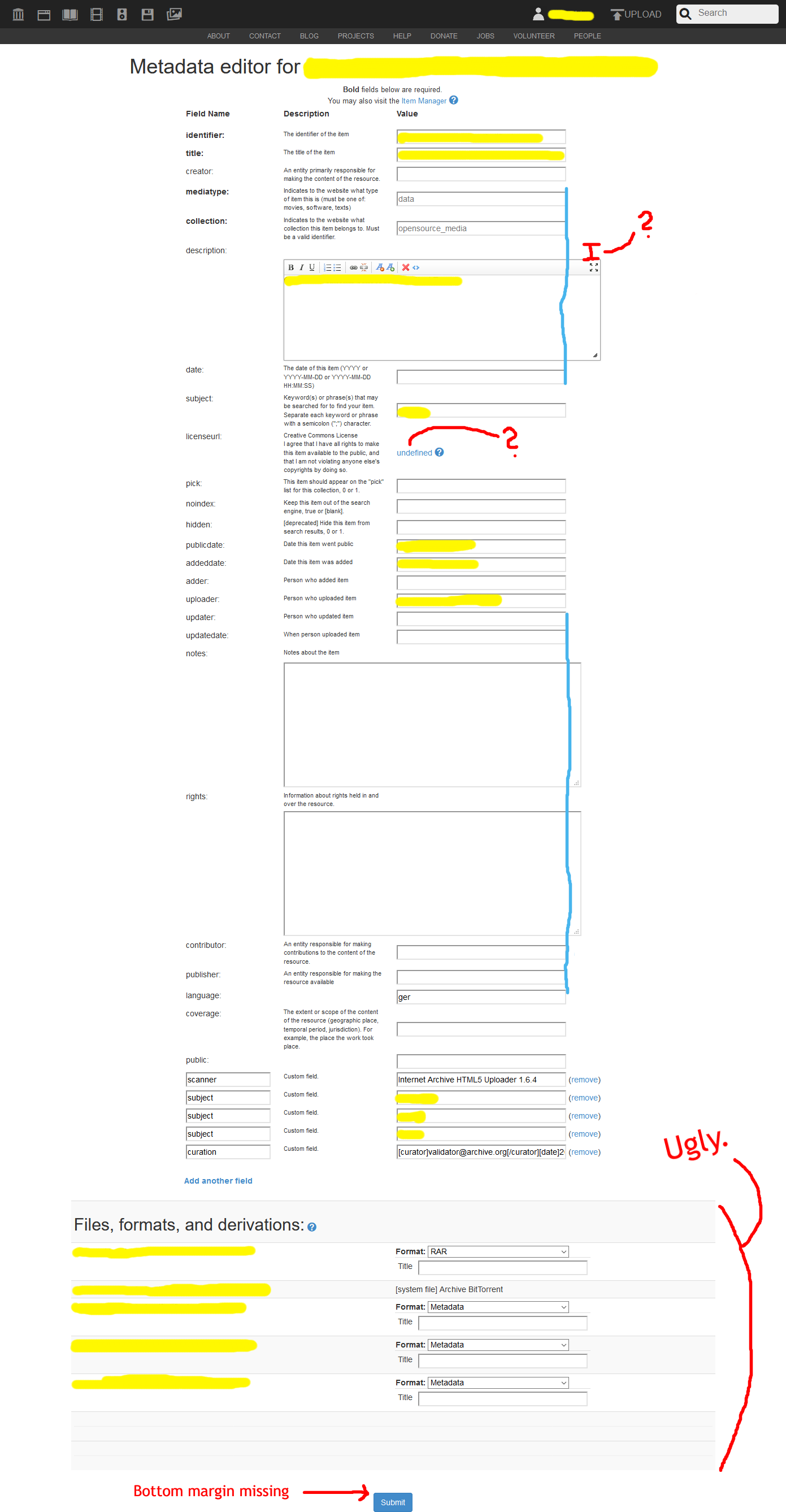 Item: File editor

Item: Manager
Item: History

Item: Outstanding tasks

Item: Deriver queue

Item: Metadata index check

Item: List locations

Item: Playback failed

Item: Not available

All images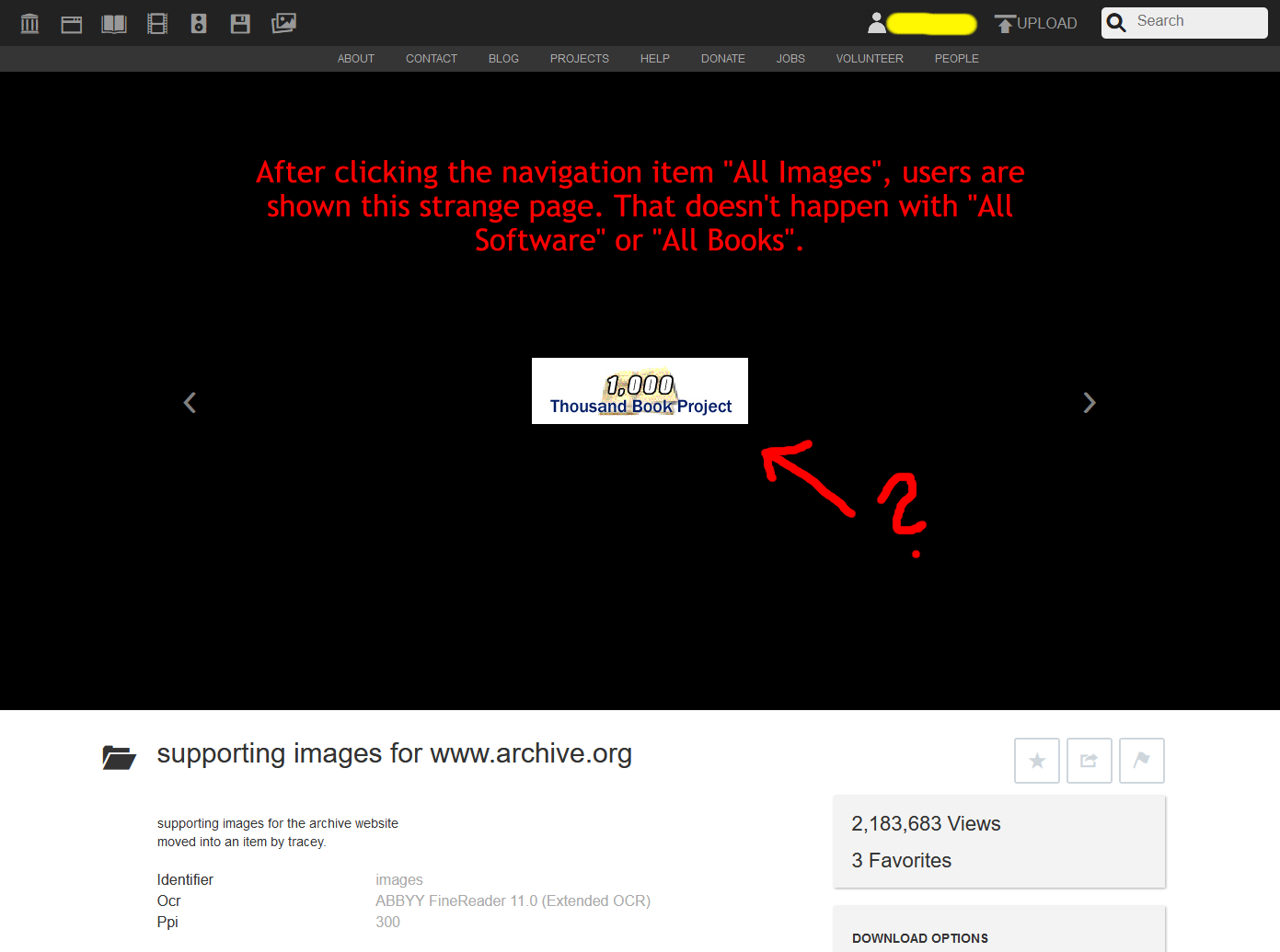 Advanced search

Server statistics: Pageviews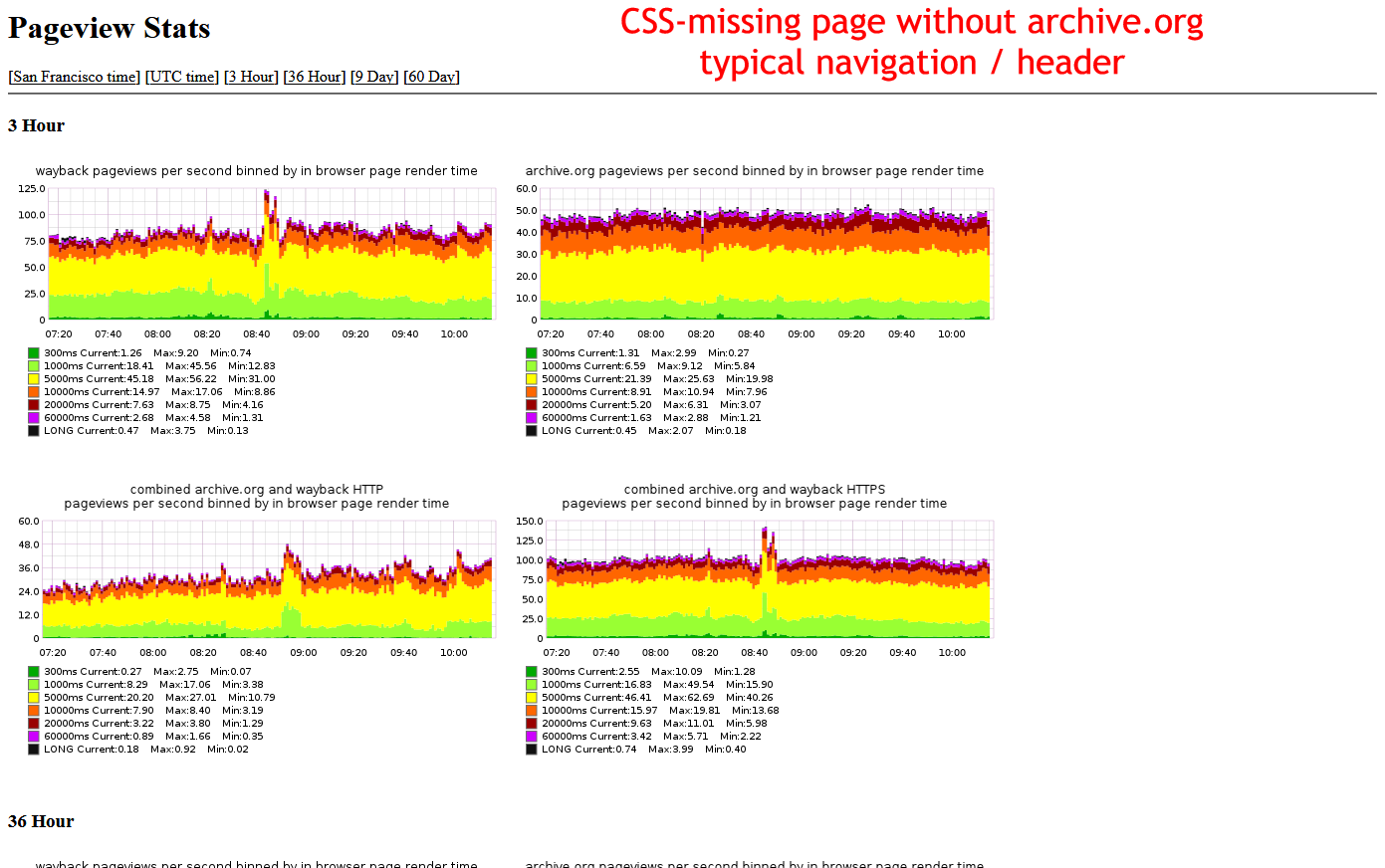 Archive statistics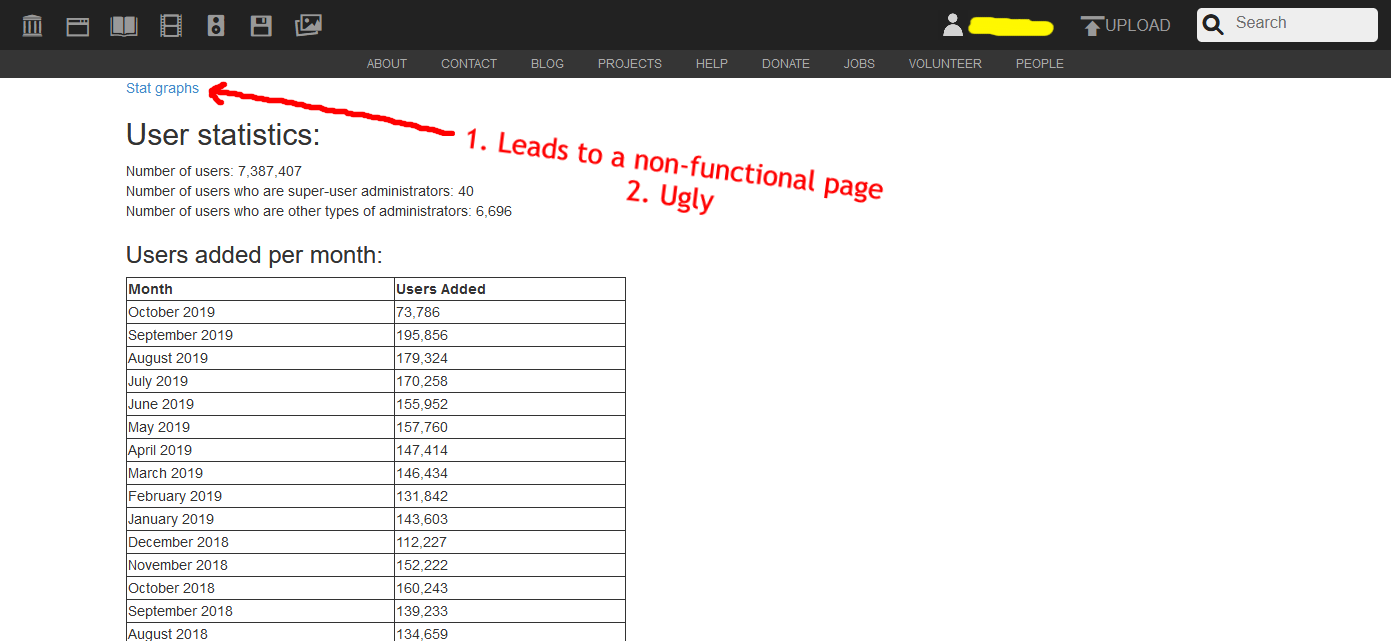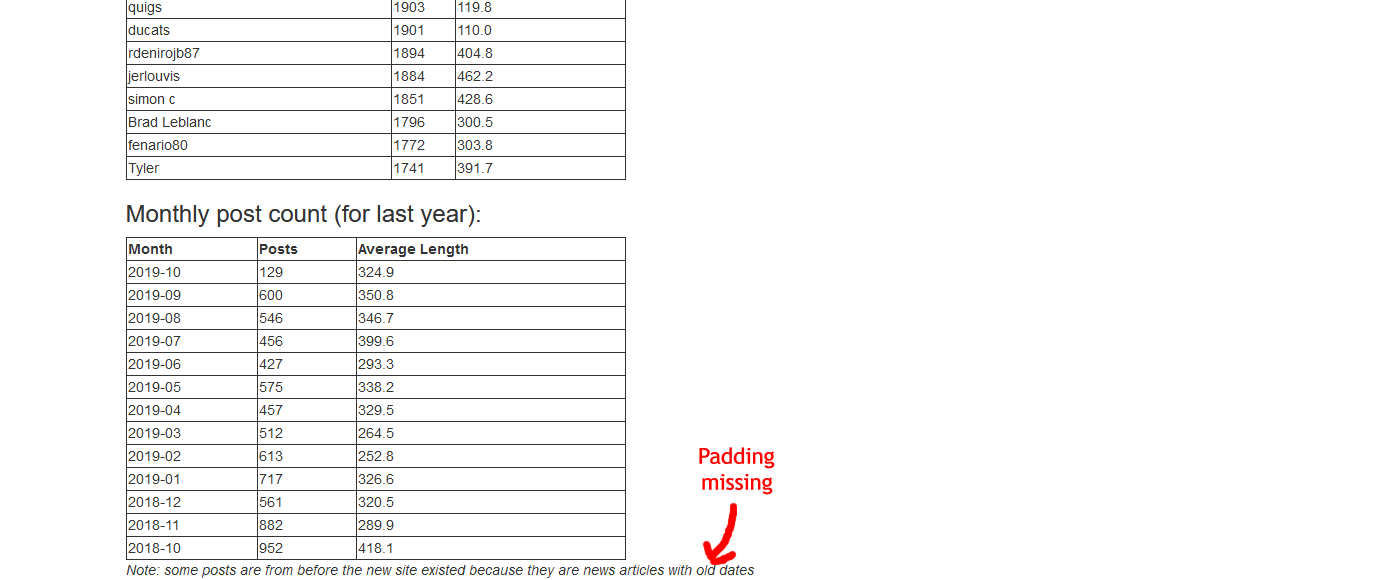 Archive statistics: Audio statistics

Forum
By the way: It's quite hard to find the forum because it's not available in the navigation.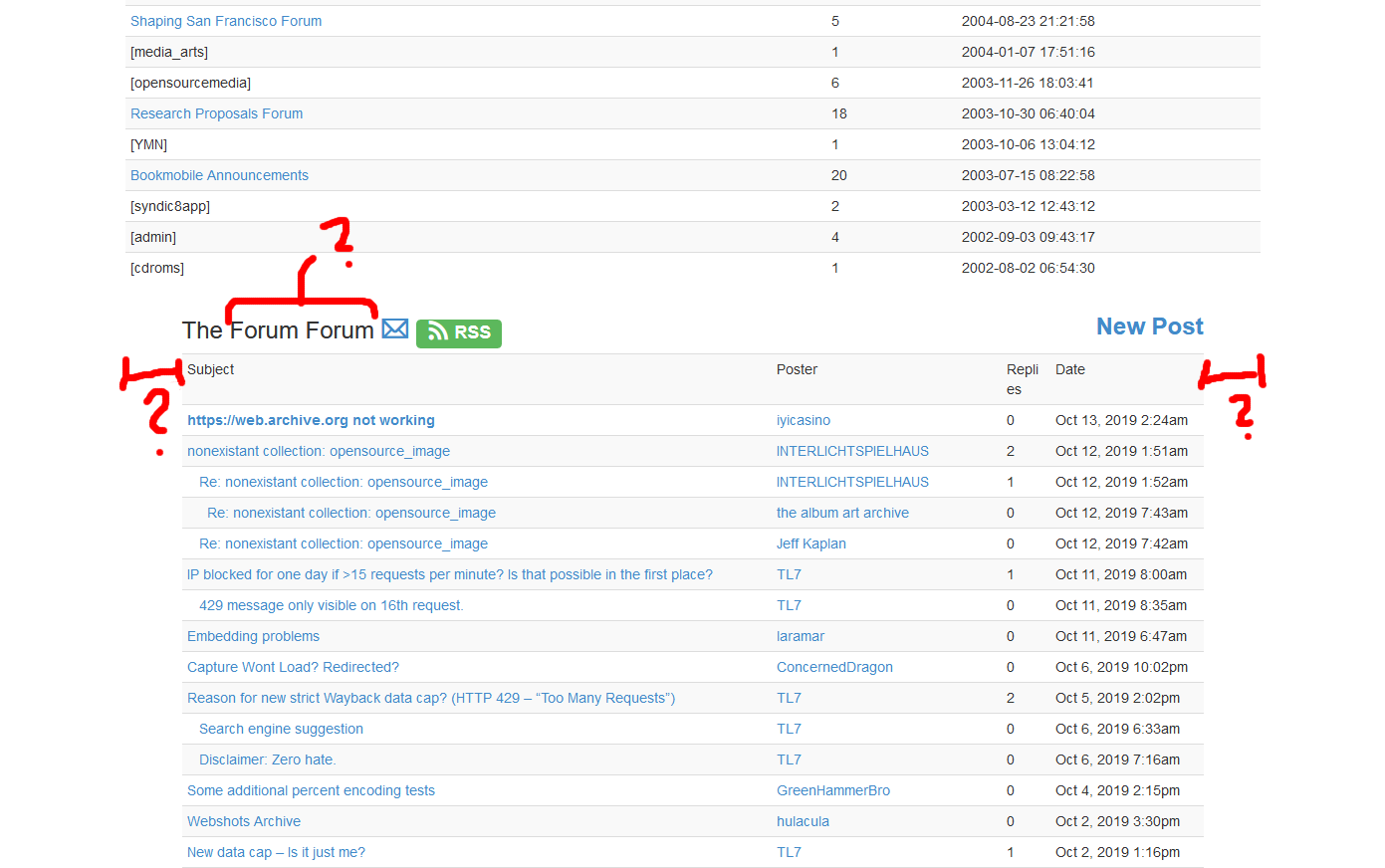 Forum: New post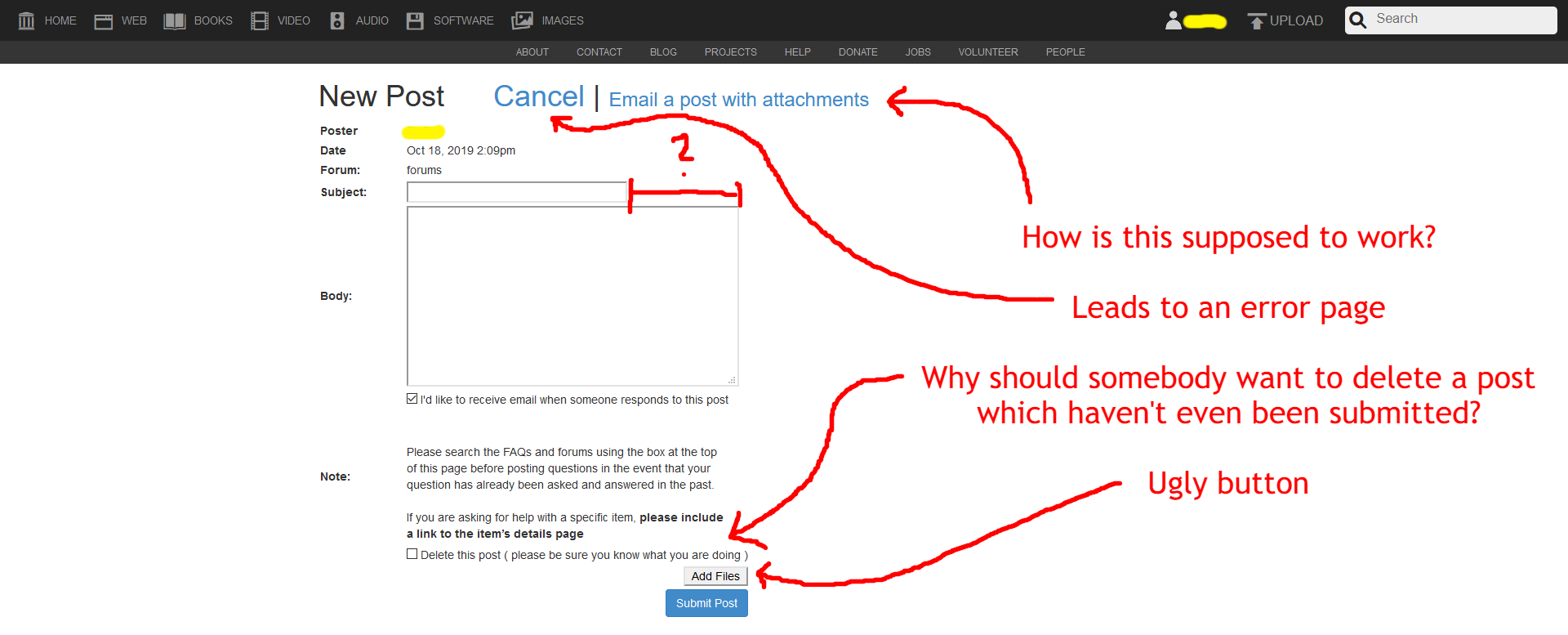 Forum: News

Blog
Dec 2021 notice: The blog of my personal website also looks very different in comparison to the other pages because it was too annoying to streamline the design...

Help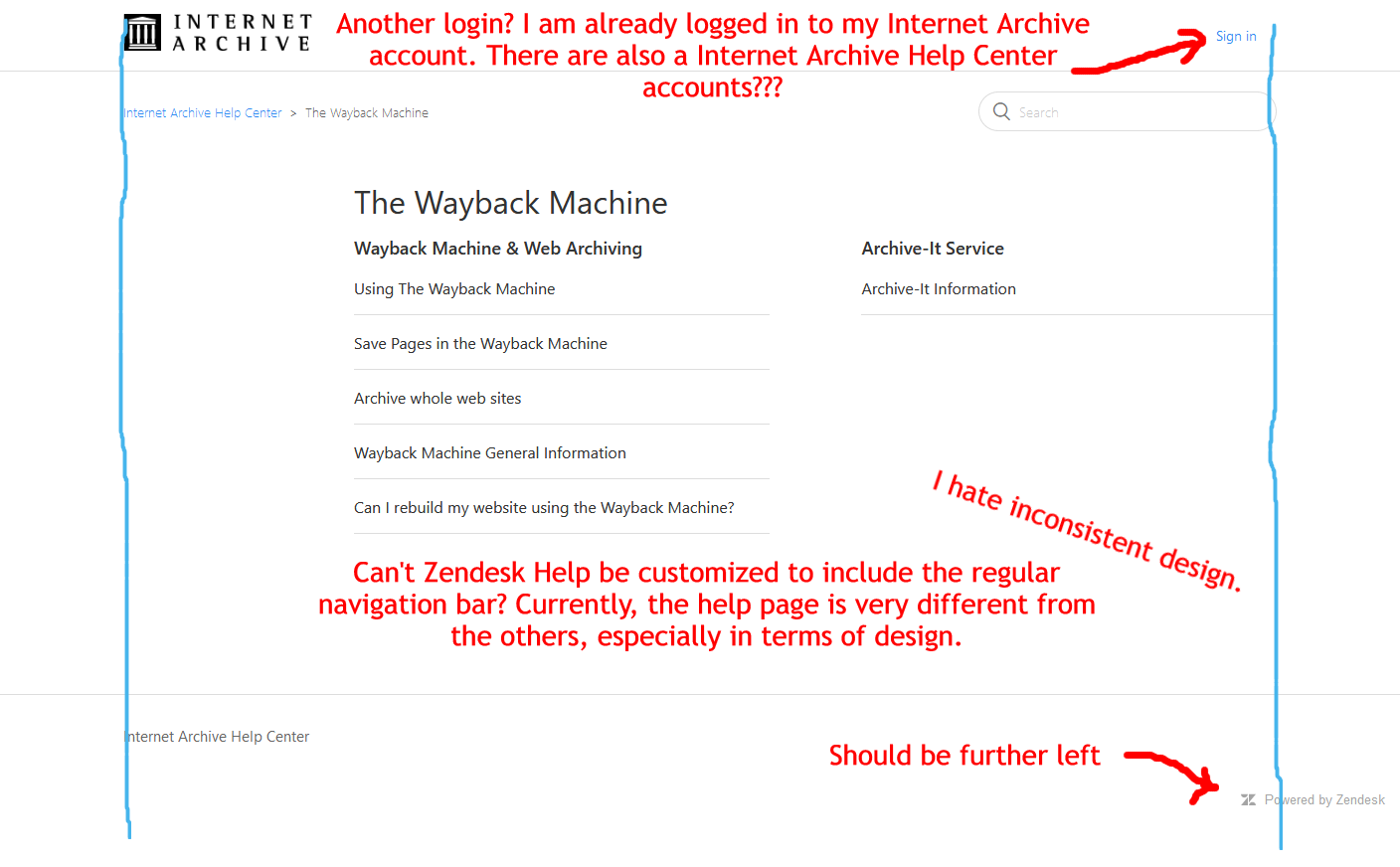 Donate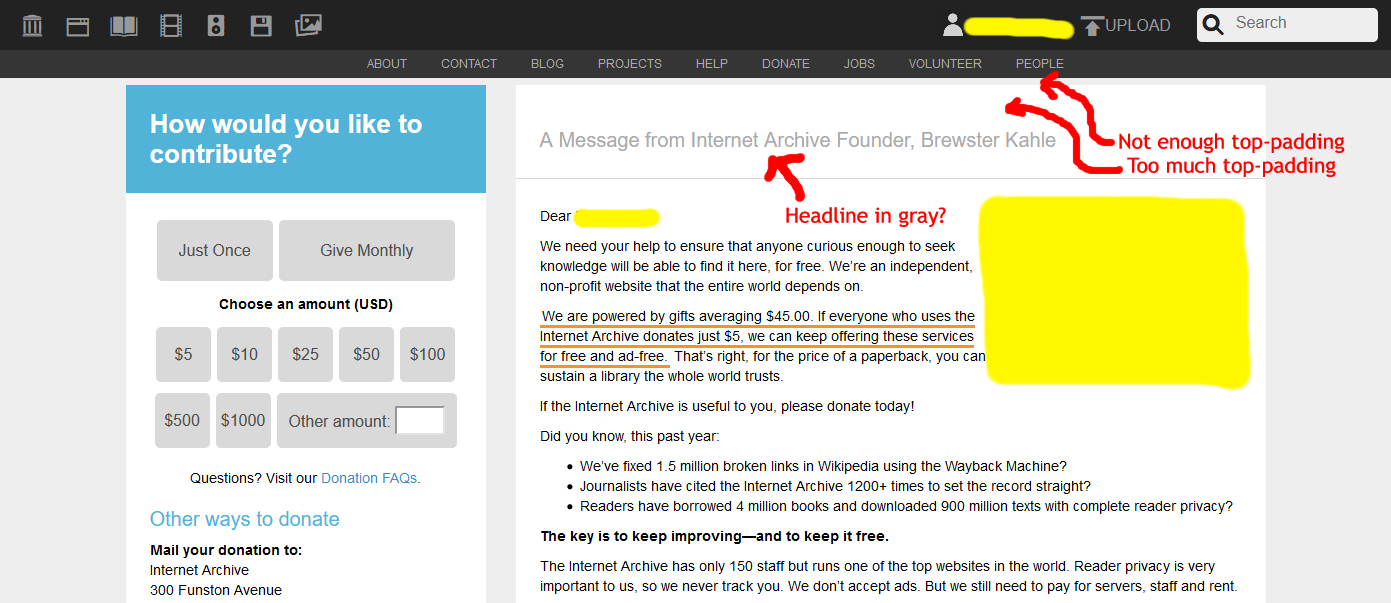 Jobs

Jobs: Major gifts officer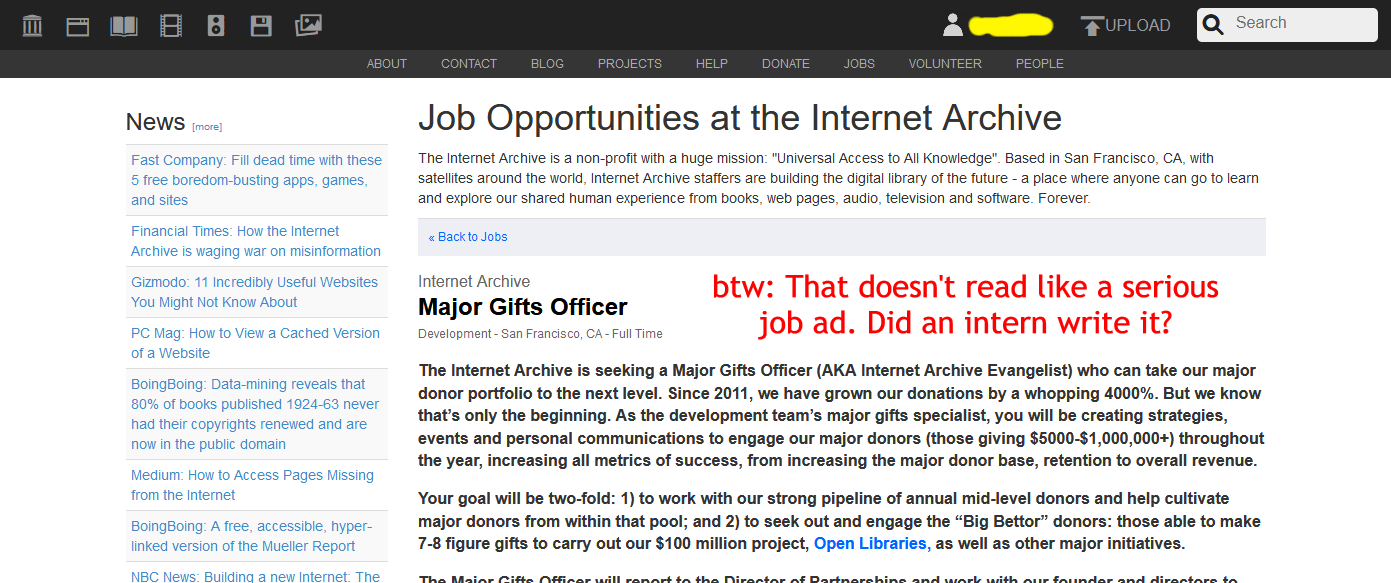 Favicon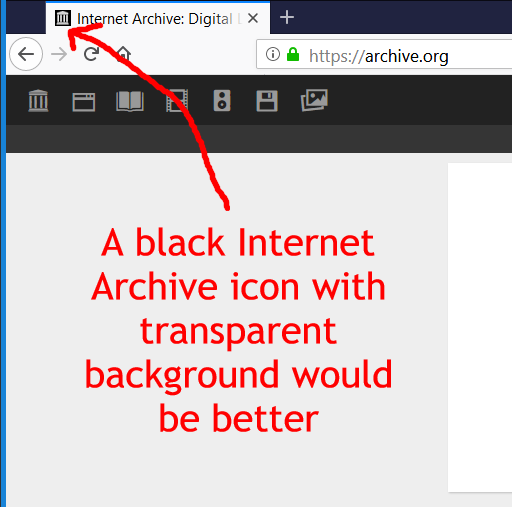 I didn't mark spelling and grammar mistakes because I don't speak English very well by myself.
I only checked the desktop version. On the mobile version much more goes wrong.
Sorry for only mentioning negative things and for being petty, but that's the point of my project "Webdesign Criticism".